Inspiration
August 27, 2019
Why Choose Keats Lettings?
Are you considering letting or renting a property in the Haslemere area, but don't know which agent to use? The Association of Residential Letting Agents (ARLA Propertymark) recently released a five-point plan to help you select the right letting agent for you.
ARLA Propertymark recommends the following five steps: Phone a friend to gain recommendations, check industry credentials, know what you should be charged for, speak to current tenants for feedback and ensure your agent has local knowledge.
Here at Keats Lettings in Haslemere, we have an award-winning team who are delighted to work with many landlords and tenants. We won The British Property Lettings Award 2018 -19 for Haslemere. Our team performed outstandingly throughout an extensive judging period, which focused on customer service levels.
Rita Tinney, Sales and Lettings Director at Keats commented: "We go the extra mile for our clients and are always on hand to provide advice to landlords and tenants. Our highly trained lettings team are local market experts and have many positive testimonials to share.
"Our business is built on reputation and Keats is a member of ARLA Propertymark the industry's professional body; who has client money protection and is a member of a redress scheme. We are transparent when it comes to charges so our landlords and tenants can enjoy peace of mind.
"With current technology some landlords do try to cut corners by arranging a let themselves, but we have found that this can lead to complications. We always advise landlords not to take risks, use an expert. Don't be tempted to cut costs by arranging the let yourself –always use a reputable local letting agent.
"A trusted agent like Keats will have a full range of marketing sources such as the major portals Rightmove, Zoopla and On the Market, which enables them to attract a wide range of applicants to your property.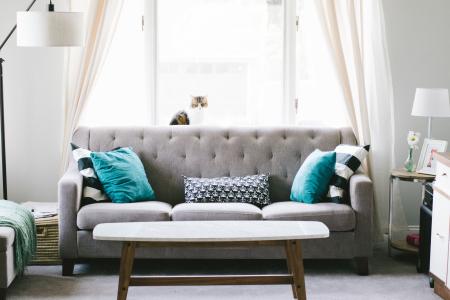 "Our lettings team can provide sound advice on preparing a property so that it complies with all current health and safety legislation. We will also undertake the viewings on your behalf.
"It is important to trust your agent – remember that we are the experts and have the experience to know who will make a suitable tenant for you. We are also experienced in prompting offers and will give you honest feedback after every viewing. Keats will also undertake referencing on all potential tenants as well as the Right to Rent checks required by Law.
"A good agent will draw a robust set of legal paperwork for the tenancy to ensure your needs are covered but also that your tenant is treated fairly.
"With tenants, we take the time to understand their requirements and answer any questions they may have about the local area, schools, transport links and so much more. We take great pleasure in finding the right homes for our tenants."
"Both my Wife and I have found Keats Lettings to be an excellent agency. We have used them for the last 3 years. They have always been extremely efficient, informative and helpful. They have been highly professional and at the same time very likable and engaging. I would recommend to any new landlords." Neil Lambert
To speak to a member of our lettings team, please call 01428 641 111.
Or to arrange a free valuation, please fill out our secure online form at https://www.keats.biz/value-my-home