Industry News
September 11, 2019
Pet Rent
Haslemere and the surrounding villages are hot spots for animal lovers and according to our team at Keats Lettings there has been an increase in demand for pet friendly lettings over the last 12 months. We have an abundance of beauty spots for dog walkers and horse riders. Top that off with dog friendly pubs and cafes and it makes our area very appealing to renters.
We are lucky to have access to many beauty spots, including the highest point in the South Downs National Park at the National Trust's Black Down in Surrey. There is also the National Trust's Swan Barn Farm just off Haslemere Highstreet, Hindhead Commons and the Devil's Punch Bowl, plus the three ponds walk at Waggoners Wells in Grayshott – to name just a few.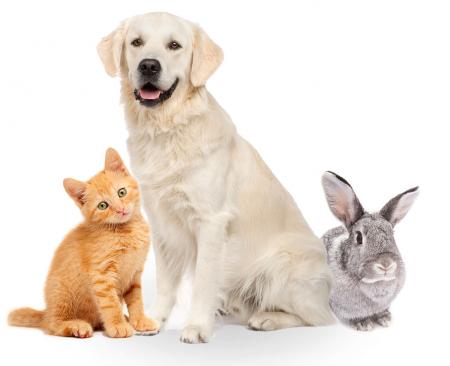 Whilst Keats Lettings don't charge additional fees for pet friendly lets, an investigation carried out by the Guardian newspaper claims to have found evidence that some letting agents are charging tenants an additional pet rent in a bid to recoup revenue lost due to the tenant fees ban. The Guardian claims that agents and landlords are charging up to £40 a month to include a single pet within a tenancy agreement.
Rita Tinney, Director of Keats Sales and Lettings commented: "While some agents may see the charges as a gaping hole in the legislation, common sense should prevail. Legislation can only ever apply to humans and therefore any additional costs levied, no matter how they are dressed up or disguised, will automatically apply to the 'human' involved and not directly to any pet. It is very clear that this is a flagrant breach of the Tenant Fee Ban."
Currently, landlords can only refuse for pets to be kept in their property based on reasonable evidence. This would include refusal on the grounds of the animal's size, the amount of damage it could cause in the property and its impact on the future prospect of re-letting the property.
In an online report from The Negotiator, Richard Lambert, CEO at the National Landlords Association (NLA) said: "You can't take a blanket approach to keeping or refusing pets. The NLA has consistently supported schemes that encourage landlords to take on pet owners, such as the Dog's Trust's 'Lets With Pets', but landlords should have a right to refuse permission so long as they justify their decision."
The Consumer Rights Act only applies to dealing between a business and a consumer – landlords although they are in a business relationship with the tenant are usually regarded as a 'consumer' themselves. Hence, they don't need to declare any fees and charges they may make upfront as required of agents.
Source: The Negotiator