Company News
May 28, 2021
Keats Estate Agents - Haslemere Property Market Review
Keats Haslemere is a busy agency based on the Surrey, Hampshire and West Sussex borders. We have sold and let properties for more than 30 years.
Our residential sales team has found the market strongly increasing in momentum since the start of the year, with lockdown and increased demand against a reduced supply having a strong influence on the marketplace and buyer needs.
Sales Negotior Norbert Baricz explains: "The market is clearly defined with buyer interest falling into two main categories – first time buyers who account for around 30% of our sales making every effort to jump onto the property ladder and families (50% of our market) recognising a need to buy larger properties not only in terms of accommodation but also in garden size.
"A noticeable shift over the past 18 months has been the uplift in the baseline budget for buyers with first timers moving from a modest £325,000 for a two-bedroom freehold house to a spend of £425,000 for a similar property and the price of an average family home moving from £550,000 to around £700,000.
"With a willingness to buy at the top end of budget rather than trying to get 'the best possible deal' comes an expectation in respect of the quality of the properties for sale with homes in tip top order and presentation achieving exchange values over and above the guide price, while 'tired and outdated' homes are taking longer to find a buyer and often having to go through a price reduction before attracting interest."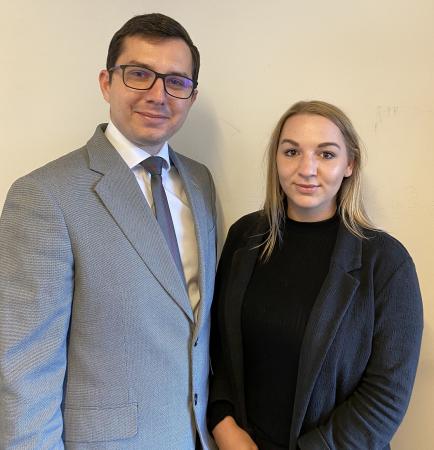 Molly Puttock who heads up our lettings team has also noticed the effect of lockdown and supply and demand on the local rental market. She notes that properties are letting at a tremendous speed and rents have risen around 10-15% during the last three months with the most popular lets being to families.
Molly and the team have experienced a shortage of new rental properties coming onto the market – something that has been a challenge created by the pandemic and a period of 15 months during which the usual movement of families from renters to homebuyers was difficult and prevented the release of new stock into the marketplace leading to a drop in overall income in 2020 by around 25%.
"This isn't just a local problem," commented Molly. "From the networking we undertake with other Guild Members, it seems to be nationwide. We are however confident that as we get back to 'normal' the market will stabilise."
Property Image: Goldenfields Close, Liphook – listed at £700,000 and sold at £730,000
Goldenfields Close, Liphook – listed at £700,000 and sold at £730,000